Swordball

Football meets fencing? Join your team in the most exciting, fast paced game! Swing your sword and defend your goal or grab the ball and score. Lead your team to victory and join the future of sports!
In Swordball pick your favorite character and strategies with your teammates your winning strategy.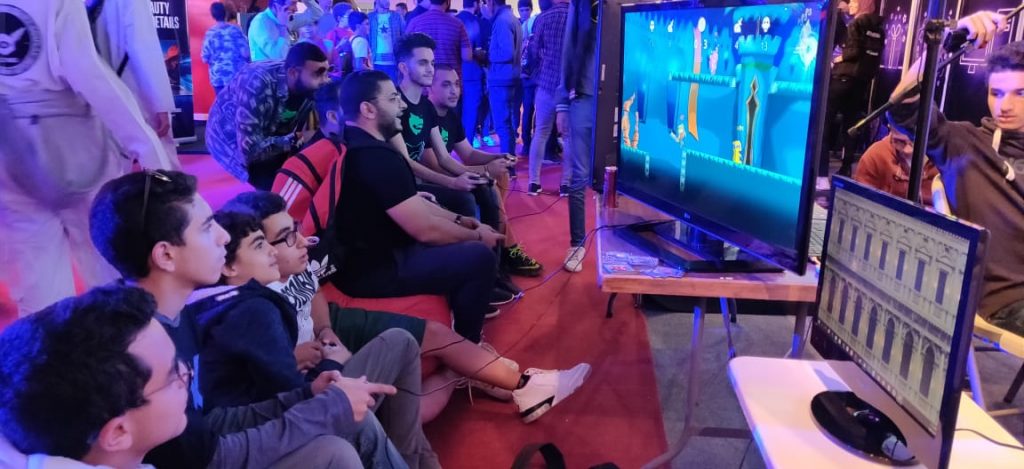 The game is fast paced with fast decision making. There are two teams, each team has to score as many goals as possible against the opposing team. Each player in the team wields a sword that they can use when they are not holding the ball. The player with the ball cannot use their sword, therefore they must be protected by their teammates.The player holding the ball can score a goal or can throw the ball, hitting a player from the opposing team, which may lead to knocking them off the play area or platform.
Players could also pass the ball to each other by throwing it. Players communicate with each other their positions so that they can pass the ball or clear the way for each other to score a goal.
The environment is full of platforms with goals at each end. Players will have to jump from platforms to avoid falling.
The score is calculated based on 3 different things: Goals, Kills, Deaths.
If a team is tied in goals, an extra time of 15 seconds will start. The ball will explode and a chicken will come out. The teams must fight to hold the chicken, the team that holds the chicken until the 15 seconds end wins the game.
---
Swordball has been displayed and tested in 3 different events.
Insomnia Egypt 2018 – October 2018
Global Game Jam ITI – January 2019
Insomnia Egypt 2019 – October 2019
During each event we have listened to the community and changed according to their comments. We have heard
The current version of the game supports couch gameplay and not online multiplayer. However, in the roadmap for the game we will be pushing for online multiplayer.